Mythic Legends is an epic fantasy mobile game that, thanks to its clever asynchronous multiplayer set-up, will never be an epic drain on your time. You can drop in and out of tournaments whenever you please, meaning it's as ideally suited to quick, five-minute bursts as it is to whole evenings of perfecting your battle strategy and climbing the ranks.
The premise of Mythic Legends is similar to that of other auto-battlers: you and your opponent each position a team of units on a chessboard-like battlefield, then sit back and watch them duke it out to the death. The major – not to mention mobile-friendly – difference in Mythic Legends is that the players competing in a Tournament don't have to be online at the same time. The game records each players' teams and formations as it goes along, and pits you against these saved opponents. Each player can strategize at their own pace, be it impulsively or methodically wearing down their opponents forces.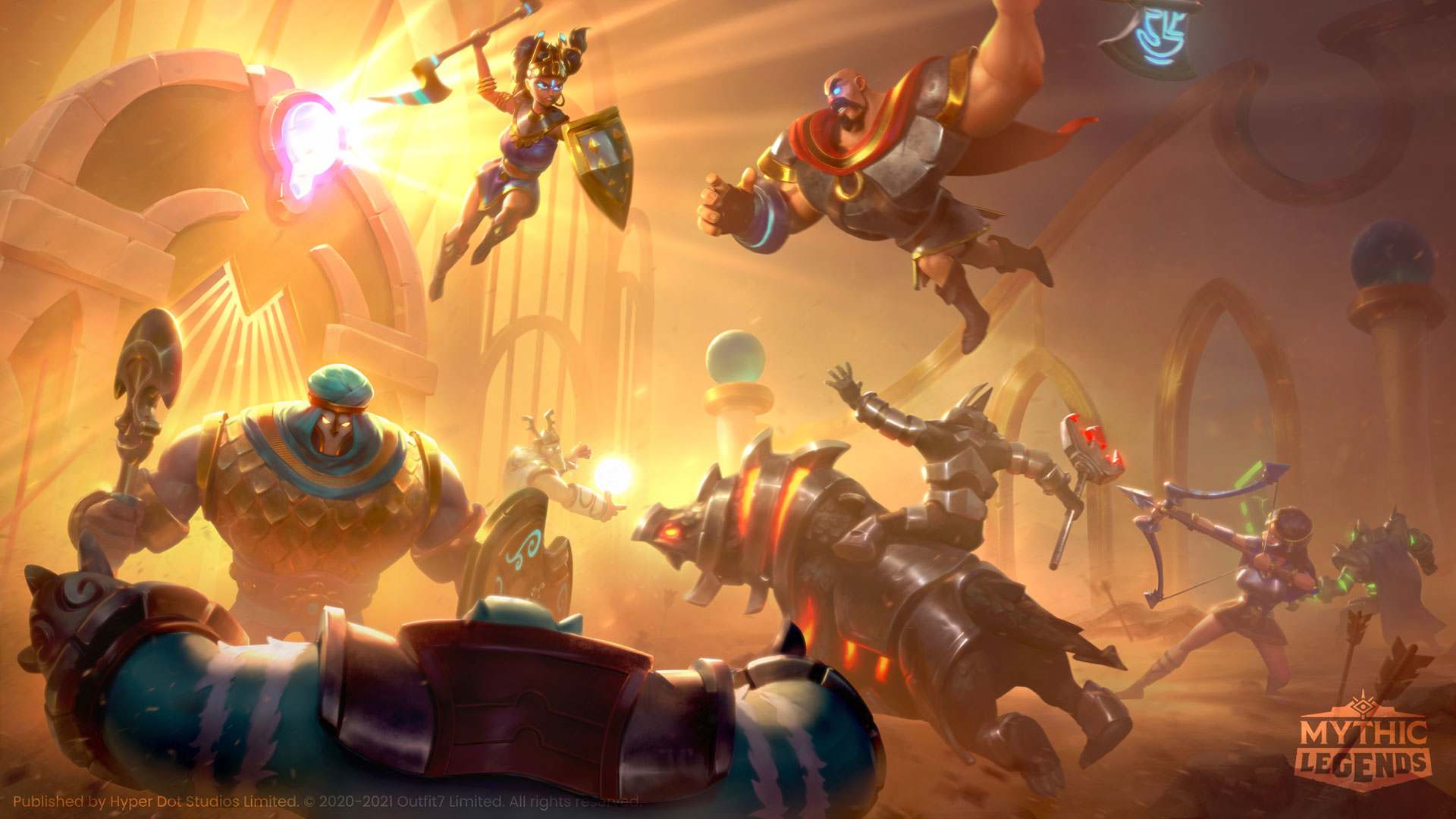 With no time pressure, strategy fans who prefer to indulge in a long period of chin stroking before making any tactical decisions will find the perfect opportunity to plan out their master stroke in Mythic Legends. As the MOBA evolved from the RTS genre, and auto-battlers in turn evolved from MOBAs, so too does Mythic Legends represent a new stage of evolution, rewarding genuine strategic thinking and not just quick wits.
Fans of classic fantasy strategy games will immediately feel at home. The two default Origins are the Empire and the Desert factions, each of which offers a contrasting selection of Legends and Champions to choose from. These are your solid, dependable, easy-to-learn factions, but soon you'll be unlocking a huge range of more exotic, specialised units such as the deadly Shadow fiends and the chaos-wielding Demons. And the more you unlock, the more interesting it becomes to mix and match units in search of the most effective combinations.
Each Origin has one Legend, the hero character who oversees your team, providing powerful buffs and special moves, alongside several Champions who are your fighters on the ground. Each Champion belongs to a Class and has their own stats and unique special abilities. The key to victory is combining and balancing your Legend and Champions to make the most of their individual skills, and utilising the powerful synergy bonuses earned by deploying Champions of the same Origin or Class. In an interesting twist you combine units in any way you like, regardless of alignment or allegiance. If you want Necronomus, the Undead Legend, to lead your army of lawful Imperials and holy Light crusaders, you can freely deploy them in battle. It may even prove to be a potent recipe for battle.
Mythic Legends succeeds where a great many have failed, by offering a deep tactical experience that can be enjoyed on the go, in play sessions of any length, by players of any experience level. Now available to download on both iOS and Android worldwide, you can test your skills on the Battleboard today!